We're Getting Mutants in the MCU - The Loop
Play Sound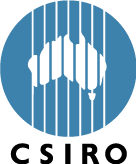 The Commonwealth Scientific and Industrial Research Organisation (CSIRO) is the national government body for scientific research in Australia. It was founded in 1916 originally as the Advisory Council of Science and Industry.
Research highlights include the invention of atomic absorption spectroscopy, development of the first polymer banknote, invention of the insect repellant in Aerogard, technology and the introduction of a series of biological controls into Australia, such as the introduction of Myxomatosis and Rabbit calicivirus for the control of rabbit populations.
In October 2005, Nature magazine announced that CSIRO scientists had developed near-perfect rubber from resilin, the elastic protein which gives fleas their jumping ability and helps insects fly. [1]


Research groups and initiatives
[
]
Employing over 6600 staff, CSIRO maintains 55 sites across Australia as well as research stations in France and Mexico. The primary roles of CSIRO include contributing to meeting the objectives and responsibilities of the Australian Federal Government and providing new ways to benefit the Australia through research and development.
About 60% of the CSIRO staff have university degrees, including more than 1,850 with PhD and 420 with Master degrees.
Research groups
[
]
CSIRO includes the following seven Research Sectors:
Agribusiness
Energy and Transport
Health
Information, Communication and Services
Manufacturing
Mineral Resources
Environment and Natural Resources
Each of the seven Research Sectors have a number of Research Divisons which are the business units that perform the various research activities of CSIRO.
The "Flagship" initiative
[
]
The CSIRO "Flagship" initiative was designed to integrate, focus and direct national scientific resources. In May 2005, the government announced the launch of CSIRO's $97 million Flagship Collaboration Fund, which is intended to encourage cooperative research between universities, CSIRO and other research agencies.
As of May 2005, CSIRO supported the following six "Flagships": Energy Transformed; Food Futures; Light Metals; Preventative Health; Water for a Healthy Country; and Wealth from Oceans.
The Air Quality Modelling and Dispersion Team
[
]
CSIRO's Air Quality Modelling and Dispersion Team[2] is a part of the Marine and Atmospheric Research which is within the Sustainable Energy and Environment research division.
Some of the air dispersion models developed by CSIRO are:
References
[
]
See also
[
]
External links
[
]